First things, first: Why did Max&Bien decide to make a plant-based alternative for cheese?
Because intensive cattle farming is bad for the environment. For example, cows produce lots of methane – a greenhouse gas that makes a big contribution to global warming. Besides that, there is the issue of animal welfare. Because no one can imagine a life without cheese (or at least, we can't!), we set to work in the kitchen to create irresistible plant-based alternatives for on the cheese board. Now there's no reason to miss out on if you're on a plant-based diet – and it's great news for people who are lactose-intolerant too. We're moving towards a plant-based future, bite by bite!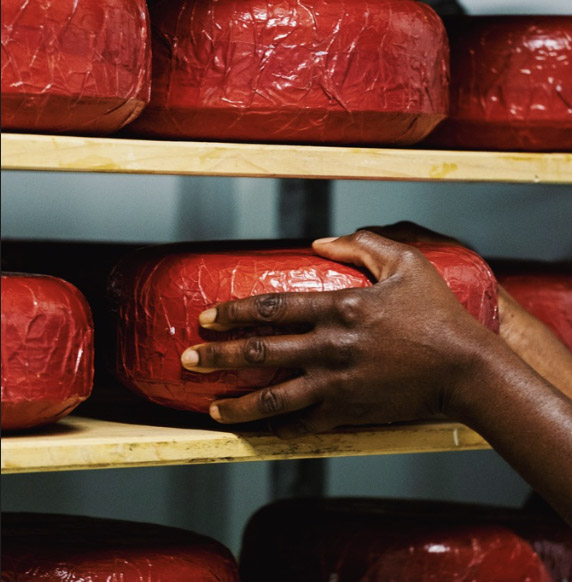 Vegan seal
of approval
To make even more of a difference in the cheese world, we've obtained a vegan seal of approval for our Tomato & Olives and Herbs & Garlic cheeses. This international label confirms that these products are entirely free from animal-derived ingredients, animal testing and cross-contamination risk.
Our Truffle cheese is 100% plant-based too, of course. However, because we've chosen to use real truffle (because it truly is the tastiest option) rather than truffle aroma, it cannot strictly be defined as a 100% vegan product. After all, dogs are used to sniff out the truffles. But rest assured: thanks to our close relationship with our truffle farmer, we know that the dogs are well cared for.