Dates filled with truffle cheese and maple syrup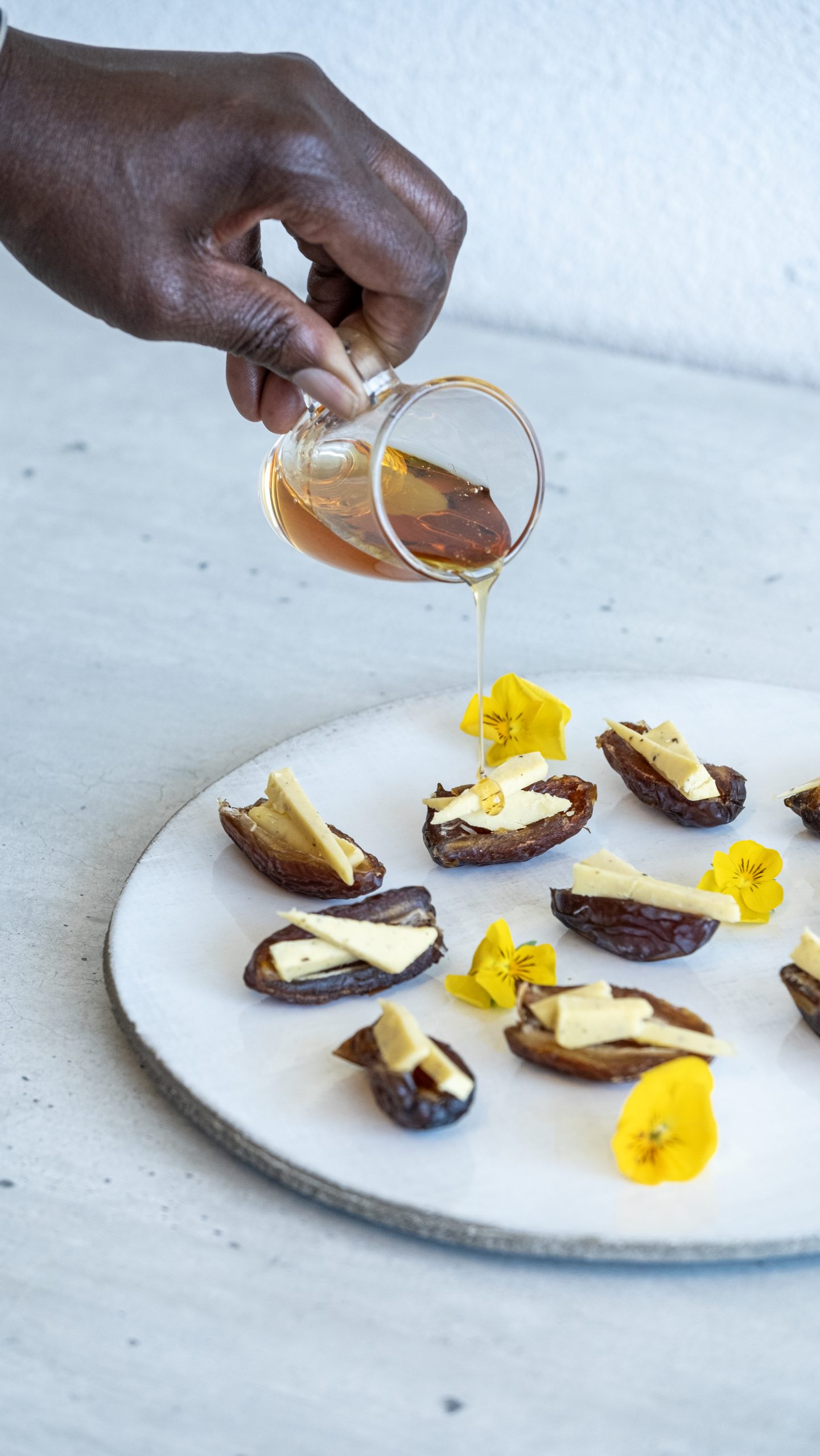 These irresistible appetizers are mouthwateringly good…
Ingredients
150g Truffle cheese from Max&Bien
250g dates
Almond flakes
Maple syrup
Method:
Slice the cheese into thin strips.
Using a knife, slice each date lengthways and remove the pit.
Fill each date with a strip of cheese.
Toast the almond flakes in a dry frying pan until they are light brown.
Arrange the dates on an attractive plate.
Sprinkle the almond flakes over the dates.
Drizzle the dates with maple syrup.